Puglia offers many breathtaking sights and landscapes for the picture lovers. But which ones are the best places to take photos in this region? With its sparkling waters of the Adriatic and Ionian seas and the bustling, typical whitewashed towns, Puglia will definitely capture your heart. Here are some of the best places to take photos.
Otranto
Clear crystal waters surround Otranto for an unmissable dip! Take a shot on the edge of the old town and its ancient battlements. There are sweeping views from the top of the citadel's walls.
Grotta della Poesia
The water in the natural pool is turquoise and it depicts an amazing landscape together with the clear rocks surrounding it. Next to this amazing natural pool you can visit the ruins of a bronze age village.
Ponte Ciolo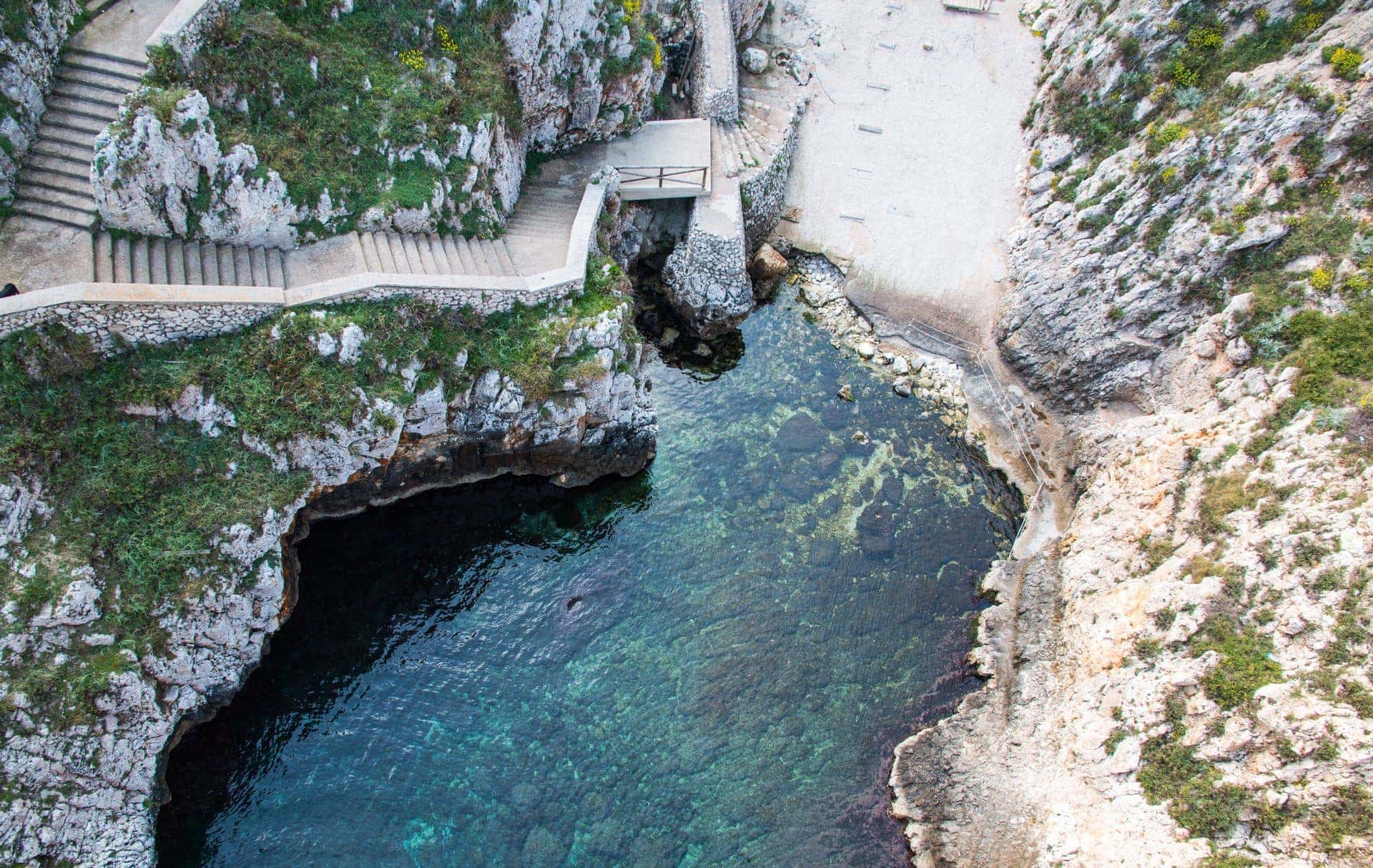 Ponte Ciolo crosses a particularly beautiful channel and is 37 meters high. This narrow canal is the best place for cliff divers and thrill-seekers.
Alberobello
UNESCO World Heritage site since 1996, Alberobello is famous worldwide for the distinctive conical roofs of the Trulli, dry-stone houses that date back to the 14th century.
Monopoli
For all picture lovers, this is definitely an unmissable place! The town beach sits at the foot of the fortified walls and represents the ideal place for a morning swim.
Polignano a Mare
Famous for cliff diving and for being the hometown of the singer Domenico Modugno, you'll find in the tiny town of Polignano a Mare stunning views down to the caves and beaches below.
Ostuni
With sweeping views to the coast, about 9 km away, you'll get lost inside the narrow streets of the old town as you circle to the top.
Martina Franca
Among the best places to get photos in Puglia, there is certainly Martina Franca: a beautiful walled town with baroque gates and churches at each corner.
Lecce
Known as the "Florence of the south" for its unique Baroque buildings, in this beautiful city you'll find the remains of a Roman amphitheater and some great restaurants.
Wherever you wander in Puglia, you'll want to keep your camera handy. Looking for a nice and cozy villa for your stay in Puglia? Please feel free to contact us.
Download HERE our Essential Guide to Puglia.