Luxury villas in Puglia with pool
The five star villa experience, in every
moment
#1 Top Trusted rental company in Puglia
Luxury villas in Puglia with Guest Angel
The Guest Angel is:
Your personal holiday planner
Your experience enhancer
Your problem solver
Our signature Guest Angel service is the cornerstone of your expectation. Combining discretion and efficiency, your personal concierge takes care of everything, so that you can focus on what you came here for – unquestionable relaxation and revitalization.
Your vacation villa with unparalleled privacy. Villas to explore, to experience.
Your five-star hidden paradise
Only exclusive villas with swimming pools and gorgeous green spaces
Each selected villa in our exclusive collection is a private haven, a retreat where luxury and comfort harmoniously align. 
Every detail of Puglia Paradise is created with your happiness in mind.
From your private swimming pool and terrace area to the enchanting gardens and surrounding green space, at every turn, the breathtaking vistas will have you wishing you could stay forever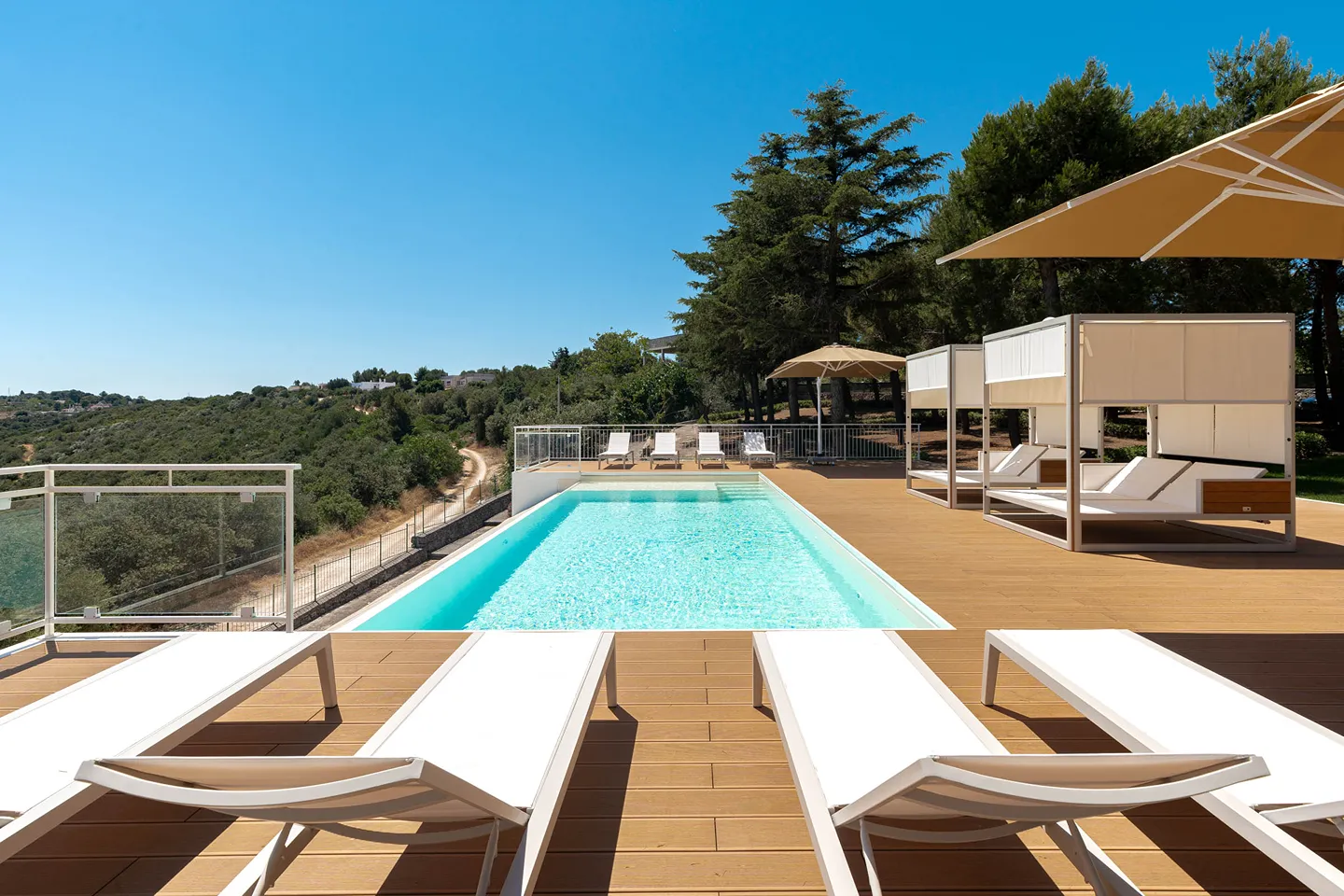 Paradisophy: The Art of the Unforgattable Vacation
Trustpilot has rated us as Italy's most trusted villa rental operator.
This prestigious award is a reflection of our unwavering dedication to providing exceptional luxury vacations. We invite you to explore our reviews and discover why we are the pinnacle of luxury villa rental.
Welcome to Puglia.
Welcome to Paradise.
Let Puglia Paradise be your guide on your journey in Puglia.
Discover Puglia's hidden gems, its ancient traditions, its culinary delights and its enchanting landscapes.
Luxury villas in Puglia
with Guest Angel