Luxury villas in Puglia with pool
The five star villa experience, in every
moment
#1 Top Trusted rental company in Puglia
Luxury villa in Puglia with Guest Angel
The Guest Angel is the personal assistant who supports guests at Puglia Paradise during their stay.
Your personal concierge, always ready and willing to make your vacation even more unique and special.
Relax. Everything else is taken care of by your Guest Angel.
Your vacation villa with unparalleled privacy. Villas to explore, to experience.
Perfect. The greatest attention to detail. Flawless
Only exclusive villas with swimming pools and gorgeous green spaces
We exclusively select and manage the most beautiful vacation villas in the heart of Puglia, making sure that they meet the highest standards of beauty, comfort and exclusivity.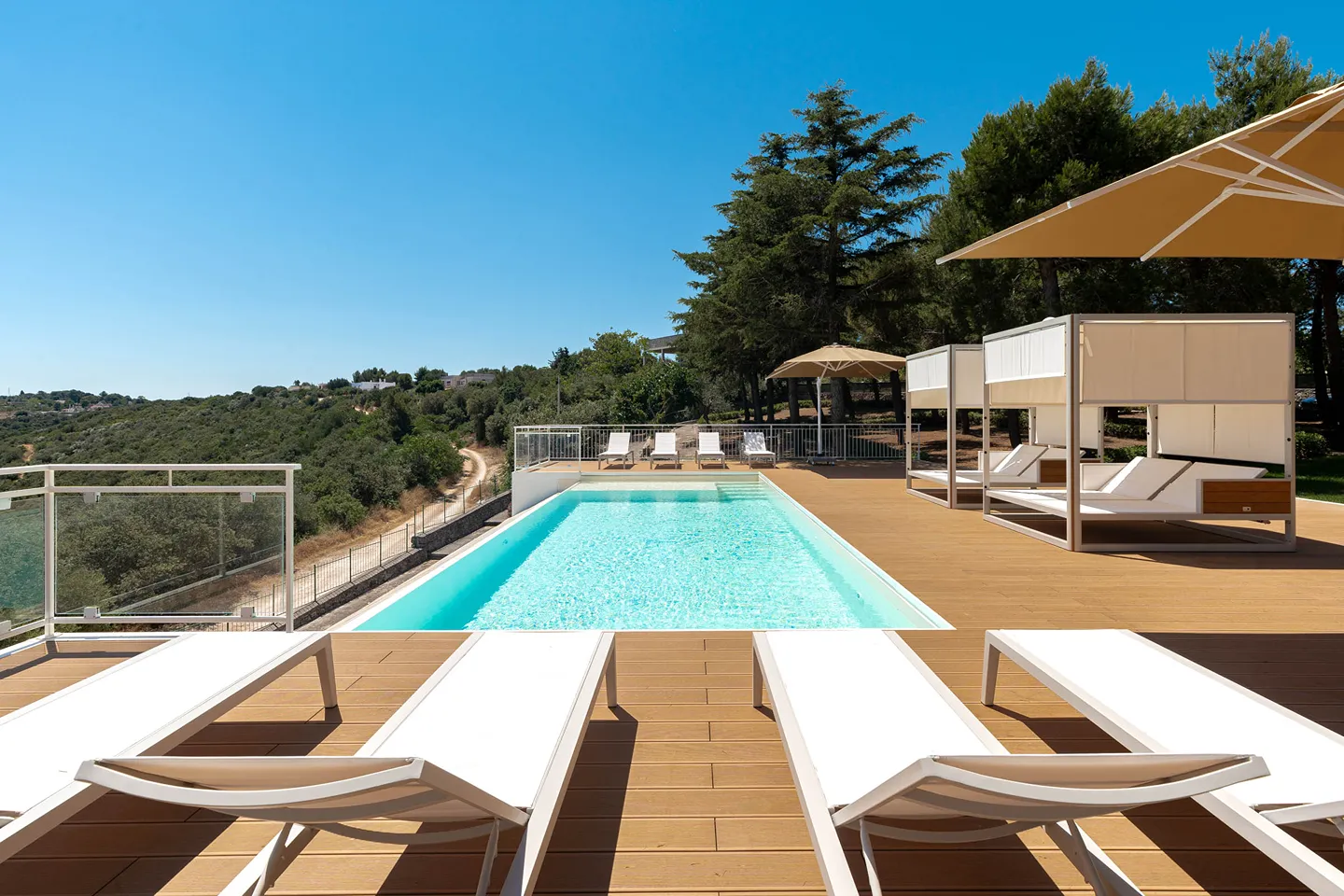 When everything is perfect.
Our guests call it happiness.
We call it Paradisophy.
Did you know that Puglia Paradise has been awarded the top spot as the most trusted vacation rental operator in the world by Trustpilot? This esteemed recognition is a testament to our commitment to providing exceptional service and unforgettable experiences to our guests. We take great pride in this achievement and invite you to peruse our reviews to see why we're number one.
Welcome to Puglia.
Welcome to Paradise.
We work so that everything is perfect. Because the happiness of our guests is our first and foremost priority.
We live, know and love our beautiful land and look forward to making you love, discover and experience it with specially-selected experiences.
Luxury villas in Puglia
with Guest Angel