Nestled in the heel of Italy's boot-shaped peninsula, Puglia is a region known for its picturesque landscapes, rich history, and delectable cuisine. This hidden gem is quickly gaining popularity as a must-visit destination for travelers seeking an authentic Italian experience. However, choosing the right time to explore Puglia can significantly impact your overall experience. In this article, we will guide you through the best times to visit Puglia, allowing you to make the most of your journey to this enchanting region.
DISCOVER OUR LUXURY VILLAS AT THE BEST TIME
1. Springtime Bliss (from March to May)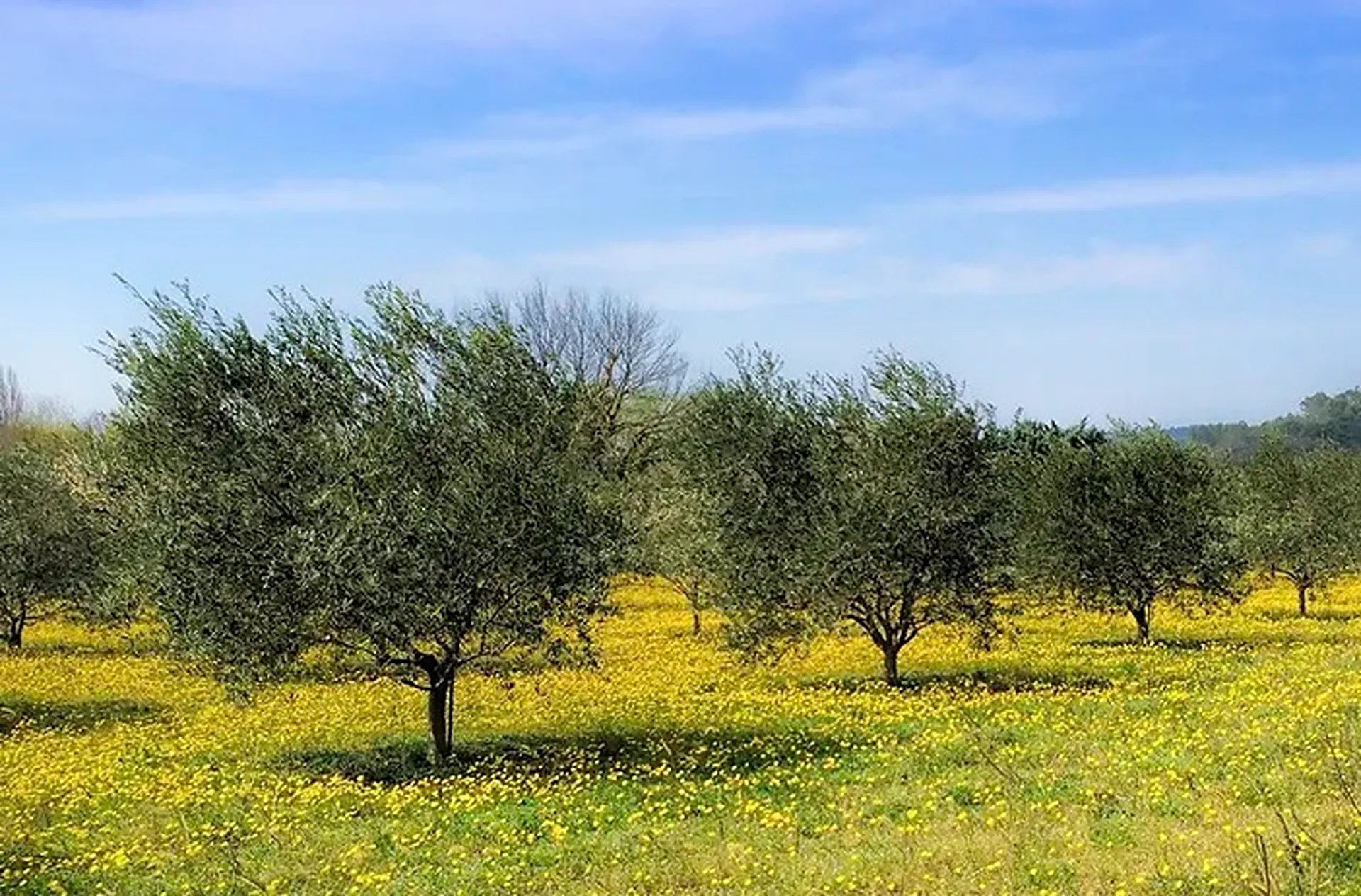 Spring is undoubtedly one of the best times to visit Puglia. During this time the region awakens with a burst of colors and fragrances. The countryside comes to life with blooming wildflowers, and the olive groves and vineyards display vibrant shades of green.
Mild temperatures make it ideal for exploring the region. This is the time to wander through charming villages, visit historic sites like Alberobello's trulli, and enjoy the beaches with fewer crowds.
Spring is when many festivals take place in Puglia. Easter celebrations are particularly impressive, with elaborate processions and religious events in towns like Taranto and Bari. It's a unique opportunity to witness local traditions and immerse yourself in the authentic culture of the region.
2. Summertime Splendor (from June to August)
Summer is the high season in Puglia. During this time, Puglia truly comes alive with a bustling atmosphere and a plethora of activities to enjoy. Beach lovers will find paradise in Puglia's numerous coastal towns. Whether you choose the sandy shores or the rocky cliffs, the crystal-clear waters of the Adriatic and Ionian Seas are perfect for swimming, sunbathing, and water sports.
It is well known that the summer period is of high interest, Puglia is targeted and thus becomes very crowded. But the summer months offer a unique chance to experience Puglia's vibrant nightlife. You can dine on rooftops with a sea views, sip local wines in vineyards, and enjoy live music and festivals that dot the towns and cities.
3. Fall Foliage and Harvest (from September to November)
If you are thinking on a more relaxed and budget-friendly experience, consider visiting Puglia in the fall. The weather remains pleasant well into October, making it an excellent time for outdoor activities. One of the major draws of autumn in Puglia is the harvest season. This is when the vineyards and olive groves come alive. You can participate in grape harvesting and wine-making tours, or witness the olive harvest, which is a crucial part of Puglia's culinary heritage.
Fall also brings a delightful culinary experience. Puglia's cuisine is at its best during this season, with an abundance of fresh, locally-sourced ingredients. Savor traditional dishes like orecchiette pasta, roasted meats, and hearty stews paired with the region's renowned wines.
4. Quiet Winter Retreat (from December to February)
While Puglia may not be the first choice for a winter vacation in Italy, it still has its own unique charm during the colder months. Although some beach towns may seem deserted, the cities and countryside remain inviting. Winter in Puglia offers a quieter and more intimate experience. Explore historic sites like Lecce's Baroque architecture without the crowds, and enjoy cozy evenings in charming restaurants. It's an ideal time for those seeking a peaceful escape and a deeper connection with the local culture.
DISCOVER OUR LUXURY VILLAS AT THE BEST TIME
Puglia, with its diverse landscapes and rich heritage, is a year-round destination. The best time to visit Puglia ultimately depends on your preferences and what you want to experience during your trip. Whether you choose the vibrant summer, the colorful spring, the serene autumn, or the peaceful winter, Puglia is sure to leave a lasting impression on your heart. Each season reveals a different facet of this Italian gem, ensuring that your visit will be a memorable one, no matter when you decide to go.