Christmas and New Year's Eve are times of joy, celebration, and creating memories that last a lifetime. Spending these festive days in a villa in Puglia, Italy, offers a unique and enchanting experience that combines the beauty of Italian traditions with the luxury of modern comfort.
DISCOVER OUR LUXURY VILLAS FOR CHRISTMAS AND NEW YEAR'S EVE
A Puglia Paradise Villa: Your Festive Home Away from Home
Imagine waking up in a luxurious PugliaParadise villa, nestled amongst olive groves and vineyards. These villas offer a blend of traditional Italian architecture and contemporary amenities, providing a cozy yet elegant setting for your holiday celebrations. With spacious living areas, private pools, and stunning views, a villa in Puglia is the perfect place to gather with family and friends for a truly memorable festive season.
Creating Unforgettable Memories
Celebrating Christmas and New Year's Eve in a PugliaParadise villa is more than just a holiday; it's an opportunity to create lasting memories. Whether you're enjoying a festive meal with loved ones, exploring the rich culture and history of the region, or simply relaxing in the comfort of your luxurious villa, the experience is sure to be unforgettable.
Ringing in the New Year in Style
New Year's Eve in Puglia is a vibrant affair. You can join the locals in their celebrations, which typically include elaborate fireworks, music, and dancing. In your villa, host a luxurious dinner party or a relaxed gathering by the pool, toasting to the new year with a glass of local Prosecco under the starry Puglian sky.
Experiencing Italian Christmas Traditions
Christmas in Puglia is a time-honored celebration with deep-rooted traditions. You can partake in local customs such as the 'Presepe Vivente,' a live nativity scene often held in the historic centers of Puglian towns. The region's culinary delights are a highlight, with tables laden with dishes like 'Orecchiette' pasta, 'Panettone,' and sumptuous seafood feasts on Christmas Eve.
The Magic of Puglia During the Festive Season
Puglia, a region in the south of Italy, is renowned for its picturesque landscapes, ancient history, and rich culinary traditions. During Christmas and New Year's Eve, this charm is amplified. The streets are adorned with twinkling lights and festive decorations, creating a warm and inviting atmosphere. The air is filled with the scent of traditional Italian holiday dishes and the sounds of laughter and music.
Exploring the Wonders of Winter in Puglia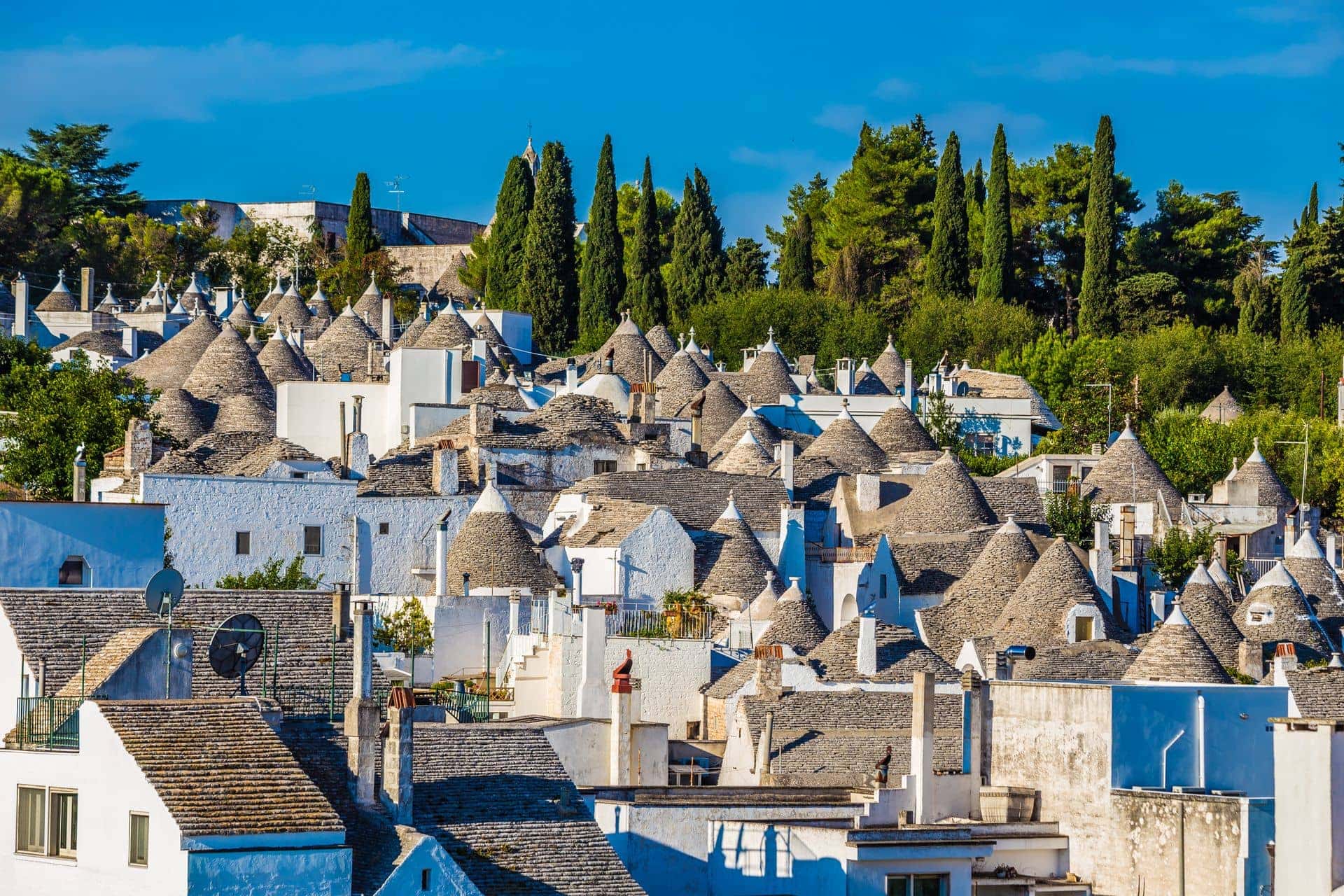 Beyond the festive celebrations, winter in Puglia offers a serene beauty. The cooler months are ideal for exploring the region's historical sites, such as the trulli houses of Alberobello or the baroque architecture of Lecce, without the crowds of the high season. The mild Mediterranean climate also allows for enjoyable walks along the picturesque coastline or through the olive groves.
DISCOVER OUR LUXURY VILLAS FOR CHRISTMAS AND NEW YEAR'S EVE
Spending the Christmas and New Year's Eve festivities in a Puglia Paradise villa offers a blend of tradition, luxury, and the unique charm of Southern Italy. It's a chance to immerse yourself in the beauty of the season, surrounded by the warmth of Italian hospitality and the comfort of a home away from home. This holiday season, consider making Puglia your festive destination for a truly magical and inspiring experience.